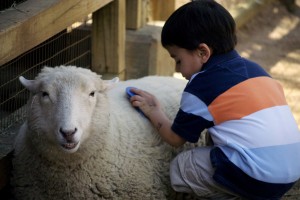 Research has shown the benefits of using animal therapy to relieve anxiety and depression in young people. Animals can help children to feel more comfortable and hopeful, reducing negative thoughts and worries.
A new program in Tennessee is helping hospitalized children to cope with the stress of their illness. The program involves bringing a dog in to the facility to elevate the mood of the sick children. This has been shown to help speed up recovery.
A teenager with panic disorder and an eating disorder has also shown improvement after learning to manage stress with animal therapy. Caring for a pony helped the young girl to overcome her extreme anxiety and achieve a sense of peace.
Learn more about how animal-assisted therapy can aid anxious children by visiting the links below.
US hospital launches pet therapy to cheer up kids – New York Daily News
news.google.com
US hospital launches pet therapy to cheer up kidsNew York Daily NewsLondon, July 25 — A children's hospital in the Tennessee state of the US has launched a new "pet therapy" under which a golden retriever called Jake visits patients in intensive care …
Pony helps teenager conquer panic attacks
news.google.com
Pony helps teenager conquer panic attacks thanks to Stable Life projectScottish Daily RecordCRIPPLED by panic attacks and in the throes of an eating disorder, teenager Alice Scott would hide under a hat, unable to look anyone in the eye. Yet a horse …