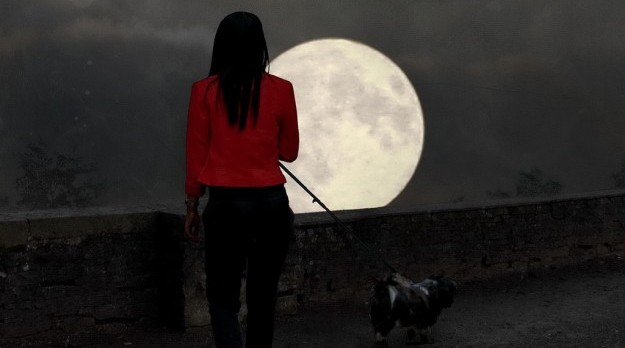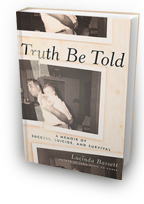 A popular adage says "you're as sick as your secrets," and Lucinda Bassett is purging hers in a new book due out soon. Entitled Truth Be Told, the overriding storyline in the book is her husband's suicide three years back, although the main plot is supplemented by plenty of subplots outlining other tragic situations Bassett survived throughout the course of her life, including childhood sexual molestation, anxiety and panic attacks.
Author Bassett is also a tragedy and healing coach who worked with her husband, David, helping others change their lives for the better. Theirs took a turn toward the worst when David began to suffer from psychosis and eventually took his own life.
This book tells the tale of his descent into mental illness and suicide and how Bassett and her family were left to pick up the pieces with the choice of caving or standing strong. Bassett was able to stand strong.
Why It Matters
Bassett's story may be especially helpful for those who have suffered through the suicide of someone close to them, a situation that leaves loads of guilt, shame, blame, self-doubt and anger but rarely any answer.
Not only may the story provide a way to identify with someone else who has so closely felt a tragedy similar to your own situation, but it may serve as a beacon of hope. Regardless of how dark the situation seemed or how low the emotions could go, Bassett was able to trudge through the darkness and once again live her life.
She writes in the book's Introduction:
"If I can get through that intensely tragic time in my life and continue to not only survive but thrive, possibly my journey toward self-discovery and recovery can help others. In fact, that is the only way it makes sense to me about why I went through it—to help others. For my own healing, I have no choice but to use it in this way. But this is only the beginning of the story."
How to Order It
Truth Be Told has yet to be released, although you can pre-order a copy at book sellers including Barnes & Noble, BAM! Books a Million, and Amazon.com.
Find it on Amazon (non-affiliate link): http://amzn.to/VBiG46