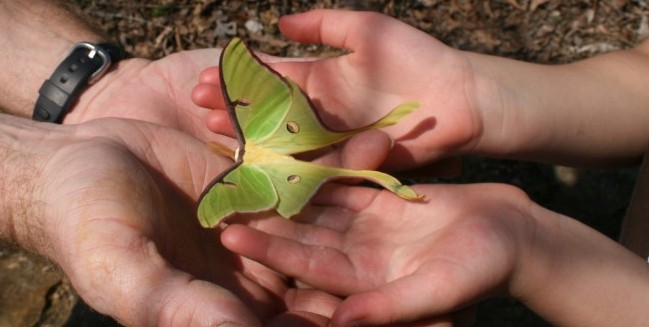 Summer camp can be a blast – or it can be a nightmare. Your first order of business before sending your anxious child off to camp is to make sure he or she is up to it and actually wants to go.
Just because children suffer from separation anxiety or other anxiety issues doesn't mean they have to miss out on the myriad benefits summer camp has to offer. But it does mean you should sit down with your child and discuss it before booking the camp and sending your registration fee on its merry way. Summer camp, or any camping experience for that matter, comes with loads of benefits, one of which can be helping your child overcome certain anxiety issues.
Homesickness Facts
Mild homesickness is quite common. It's also something that most children can successfully work through while they're away at camp while still having a good time. A good time may not be had by all, on the other hand, for between 10 to 20 percent of children who end up with homesickness so severe they can't fully participate in the camp activities, according to an article in Camping Magazine.
Severe homesickness is more likely for children who:
Have less camp experience
Are on the younger side of the scale
Are forced or coerced into camp, rather than choosing it for themselves
Don't seem like they would do well with homesickness
It's not just the children who play a part in homesickness; parents can also play a part. One study that examined the effects of children's and their parent's anxiety concerning camp showed children with anxious parents had higher levels of homesickness than those with parents who showed no anxiety.
Children may pick up and even mimic their parents' feelings of fear concerning camp, which means you should watch how you react to the camp idea.
Making the Decision 
Watch your child's reaction when you bring up the idea of summer camp. Even if they are saying they would love to go, keep an eye on their body language to make sure it matches their words. Ensure they know there is no pressure to go to camp and no one is making them go.
They may also be more comfortable opting for a day camp where they return home every evening instead of spending extended time sleeping in an unfamiliar environment. A day camp experience can serve as a kind of test run that helps prepare your child for a sleep-away camp next year, HealthCentral notes.
You can also check out our Parents Guide to Separation Anxiety if separation anxiety is playing a part in your camp decision.
Summer Camp Benefits
Summer camp is a veritable festival of opportunities for children to develop coping strategies, according to family therapist and Psychology Today blogger Michael Ungar. Whether it's basic strategies, such as starting a fire or pitching a tent, or more advanced strategies, like getting along with a group, skills are there for the taking. 
"The best camping experiences offer these opportunities for manageable amounts of risk and responsibility," Ungar writes. "The worst camps pander to children as if they are entitled little creatures whose parents are paying big sums of money."
In other words, your child will be more apt to grow from the experience of cooking his own hot dogs or even catching her own fish than he or she would from being handed a fully cooked hot dog or a frozen fish sandwich.
Things to Look for in a Camp
Choosing a camp that focuses on your children's interests is always a good idea, such as an art camp for your budding Picasso, a soccer camp for your little Pele or a writing camp for your mini Emily Dickinson. Letting your child help pick the camp is an even better idea, the Child Mind Institute says.
Make sure, too, that your child is actually interested in whatever type of camp you choose instead of simply sending her to dance camp because her cousin loved it or art camp because that's where you had the most fun.
You also want to look for a camp that focuses on the camping experience.
"Camps that… make kids, especially teens, put away the makeup, stash the iPods, get a little dirty and even a little frustrated while having fun and making new friends, are the kinds of camps that offer children the best of what they need," Ungar says.
Ungar additionally notes the most enriching camps will offer several things. Some of these include:
New relationships, with other children and trusted adults
A powerful identify, resulting in confidence from something your child can do very well
Fair treatment for all children who attend, with no bullying
Sense of belonging for all
Chance to achieve goals on their own, promoting self-efficacy
Fresh air, exercise and a balance between structured time and free time
Are YOU Ready to Send Your Anxious Child to Camp? 
Your child's readiness to attend camp is only one half of the equation. The other half is your own readiness. Anxiety and fear may rear their ugly heads at the thought of spending extended time away from your child. Get through it by reminding yourself of all the benefits of camp, how much you learned at or enjoyed your own past camping experiences and how much your child can learn on his or her own.
"For parents who are anxious about sending kids to summer camp, remember that the cost of a good camp covers more than the arts and crafts," the Child Mind Institute says. "It includes a team of professionals and counselors committed to fostering social learning in your child."
Summer camp is an ideal opportunity for children to start the process of making their own decisions, develop self-reliance and become amazed at all the things they had no clue they could do. If you're still on the fence, talk to camp references and other parents and children who have attended the camps you're researching to get a better sense of how what they offer can contribute to the growth and development of your child.
Coming Soon: Summer Camp Tips for You and Your Anxious Child
SOURCES:
Photo Credit: woodleywonderworks via Compfight cc