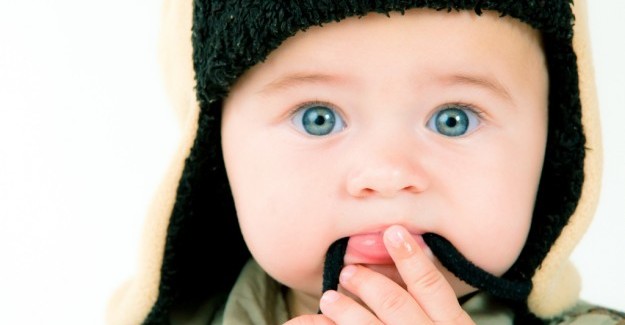 Cute baby booties aside, the most important thing you probably want for your child is the healthy development of his or her emotions and brain. With some of the child rearing habits kicking around modern America, however, you may have much better luck with the cute baby booties.
That's because some of today's cultural beliefs and social practices, which many of us may follow without a second thought, can actually be hindering the brain and emotional development of our children. A slew of research presented by Notre Dame psychology professor Darcia Narvaez at a university symposium pointed to that theory. It also backed up the theory with tons of data regarding three less-than-healthy modern habits that can be detrimental to our children's health.
They are: 
Using formula instead of breastfeeding
Isolating an infant from human companionship and touch in a nursery, stroller, car seat
Letting a baby cry and cry with the fear that immediate tending will lead to spoiling him or her
What Such Behaviors Can Do
The behaviors can impact a child's development, Narvaez says, and you can bet that impact does not come in a good way.
"Life outcomes for American youth are worsening," she said, "especially in comparison to 50 years ago. Ill-advised practices and beliefs have become commonplace in our culture." 
If you hadn't noticed, anxiety and depression have pretty much become a modern epidemic. And that's just one of the side effects that may come out of certain behaviors and habits that are not all that healthy for our children.
Narvaez notes our modern society is seeing:
Rising rates of anxiety and depression across the board, including in young children
An increase in young children's aggressive behavior and delinquency
A decrease in empathy, which Narvaez deems as "the backbone of compassionate, moral behavior." While the empathy dip is most evident in college students, any peek at modern bullying in any group may offer up several prime examples.
Early life experiences can definitely play a role in brain development, even experiences your baby may never consciously remember. The more traumatic experiences may have more profound and noticeable impacts, but even an ongoing stream of less-than-ideal  habits can play a major role. 
'Inadequate Early Care is Toxic'
Early experience sets up structure and function of physiology, Narvaez explains, covering everything from the immune system to the number and function of neurotransmitters in our brain. Those experiences can also shape the health and proper functioning of the brain itself as well as our stress responses, endocrine systems and the entire gamut of emotions in our emotion systems.
In other words, those experience are pretty dang important since they have such a wide and deep influence on the rest of our lives. 
The Formula Fallacy
While breastfeeding is quickly becoming the "hip" thing to do in the middle of restaurants or parks, many moms still opt to feed their babies formula. Narvaez reports only about 15 percent of mothers breastfeed. Leaving out the breastfeeding is inviting increased risk for a host of childhood diseases.
Lack of breastfeeding increases the risk of:
Acute ear infection (otitis media) by 100%
Eczema (atopic dermatitis) by 47%
Diarrhea and vomiting (gastrointestinal infection) by 178%
Hospitalization for lower respiratory tract diseases in the first year by 257%
Asthma, with family history by 67%
Asthma, no family history by 35%
Childhood obesity by 32%
Type 2 diabetes mellitus by 64%
Acute lymphocytic leukemia by 23%
Acute myelogenous leukemia by 18%
Sudden infant death syndrome by 56%
Ready to throw out that formula yet?
Breastfeeding additionally contributes to the healthy and full development of children on the physical, mental and moral levels.
On the physical level it affects:
Digestive system
Immune system
Neurobiology
Respiratory system
Stress reactivity
Vagal tone, which controls heart rate
Level of intelligence, perception
Risk of cancer and diabetes
Overall health
On the mental level, breastfeeding has been shown to result in lower incidence of aggression and depression.
On the moral level it plays a part in the development of:
Pro-social behavior
Behavior problems, or lack thereof
Inhibitory-control, or the ability to control inappropriate behaviors and responses
Conscience
The Isolation and Lack of Constant Touch
Outfitting an entire room just for the baby might be fun when it comes to picking out nursery wallpaper patterns and curtains, but isolating the baby in that perfectly outfitted room can put a damper on healthy development.
The positive touch, which means keeping the baby held or near others on a constant basis, influences a number of other developments on the physical, mental and moral levels.
On the physical level it affects:
Growth and personality
Immune system
Neurobiology
Respiratory system
Stress reactivity
Vagal tone, which controls heart rate
Growth, self-regulation, low anxiety levels (lack of touch prevents the genes that control anxiety from turning on)
On the mental level, constant touch or proximity can produce a higher calmness.
On the moral level, constant touching and nearness to infants can play a major role in the development of:
Empathy
Self-regulation
Inhibitory control
Behavior problems
Cognitive ability
Expressing nearness and touch in older children can still play a part in the development of empathy, self-regulation, inhibitory control and a conscience.
Letting the Baby Cry…and Cry
A constantly crying baby is typically not at the top of people's lists of things to deal with, but not dealing with it can make for more problems down the line. Promptly responding to your baby's fusses and cries can also go a long way in helping to assure healthy development. Narvaez reported that a caregiver's prompt response, or lack thereof, can once again influence all outcomes of a child's development.
On the physical level it affects:
Cardiac system
Digestive system
Immune system
Neurobiology
Respiratory system
Stress reactivity
Vagal tone, which controls heart rate
On the mental level it plays a part in producing a calm brain and lowered stress reactions.
On the moral level, a prompt response from an attentive caregiver influenced the development of:
Empathy
Self-regulation
Inhibitory control
Pro-social behavior
Behavioral problems
Cognitive ability
Narvaez noted that the healthier habits were those that evolved naturally in humans, those that mimic practices that many other mammals use to raise their young. The kangaroo's pouch should be evidence enough that babies need closeness, cuddling and constant tending. And it's tough to recall ever witnessing any mammal other than humans mix up a bottle of baby formula.
SOURCES:
Photo Credit: Sergiu Bacioiu via Compfight cc