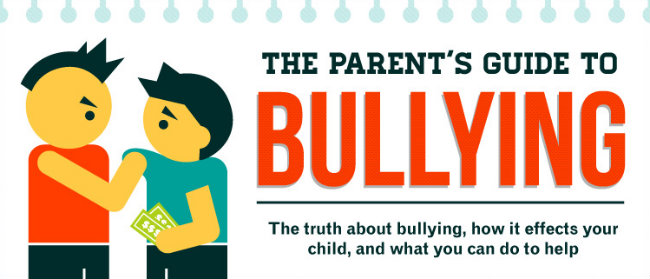 The Bullying Epidemic
Although bullying has reached epidemic proportions, it often remains shockingly misunderstood, even by many of those whose role is to be the first line of protection and help for our children. Some parents still consider being bullied a normal part of childhood.  It isn't. Some think that being bullied online isn't "real" bullying.  It is. Some teachers look the other way and let school become a place or torment and torture for the victims of bullying.  They shouldn't.
Bullying Kills
Anyone that's ever been bullied knows that it HURTS, and the emotional scars can last a lifetime. The damage can be incredibly widespread, leaving virtually no aspect of a child's life spared. Performance at school can be effected, social fears and anxiety may develop or worsen, and it makes the likelihood for drug and alcohol abuse skyrocket. At its most severe, bullying can even lead to suicide – research has shown it to be responsible for over 4,400 deaths per year. Bullying is NEVER okay or acceptable. Bullying kills. More than 70% of kids consider it a problem at their school, 80% goes unreported to adults, and technology has given rise to cyberbullying and the ability for bullies to cause rapid and irreversible destruction at unprecedented levels.
Learn more about bullying in our three part in-depth series by clicking here.
You Can Help Prevent Bullying, Starting Right Now
Increased awareness, understanding, and education about bullying can have significant positive effects and literally save children's lives, but the changes needs YOUR help to take place. Fortunately, you can have a huge and immediate impact starting RIGHT NOW with vitally no effort whatsoever, all you need to do is push a button. We created the infographic below, "The Parent's Guide to Bullying" to help people easily and quickly learn about bullying, how big and serious of a problem it is, what they can do to help prevent it, and a lot more. All you need to do to play your part in building a future without the pain of bullying is to click one of the buttons on this page and share this on Facebook, Twitter, or other social network and help us to spread awareness about how real of a problem bullying is and what can be done to stop it. That's it. Just a click and you can help the world can start changing. Thanks for sharing this post and helping to stop bullying!
We All Need to Work Together to Help Prevent Bullying
Here's three ways you can do your part to help right now:
1.  Share this post on Facebook. 2.  Post one of the Tweetables below on your Twitter stream. 3.  Write a post on your own blog about bullying and provide your audience a link to view this post, or write about your own experience with your bullying!
Let me know in the comments what you or your child's experience with bullying has been or what you did to help raise awareness!
Tweetables:

Will you help us spread the word about the impacts of bullying and raise awareness? Here are some great things to tweet, you'll be able to review and edit your tweet before it gets posted to your stream:
Everything you need to know about bullying and how to protect your child » tweet this «
[INFOGRAPHIC] The Complete Guide to Bullying » tweet this «
Help Stop Bullying – Infographic shows you how. » tweet this «