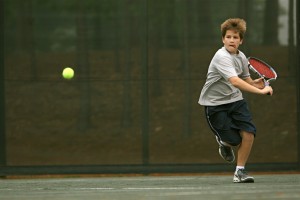 Anxiety-related illnesses can affect children, adolescents, and adults. Some parents don't even realize that their child is at risk for an anxiety disorder.
There are ways to prevent a child or teen from having unreasonable difficulties with stress and anxiety. One thing that parents can do is to teach their children basic methods for managing their stress. Deep breathing techniques, simple stretches, and regular exercise can help kids to stay healthy and calm.
Kids should be taught to balance their time spent in school, extracurricular activities, and being with friends.
Parents should also try to familiarize themselves with symptoms that are indicative of an anxiety disorder. In children, there are certain behaviors such as clinging and temper tantrums that can mask a deeper problem with anxiety.
Visit the link to find out how anxiety manifests itself in children.
Anxiety disorders in children are not detected in due time
medicalxpress.com6/1/12
Only few children suffering from anxiety disorders undergo treatment. Researchers at the University of Copenhagen have looked into how many children who suffer from the most common yet treatable anxiety disorders that …