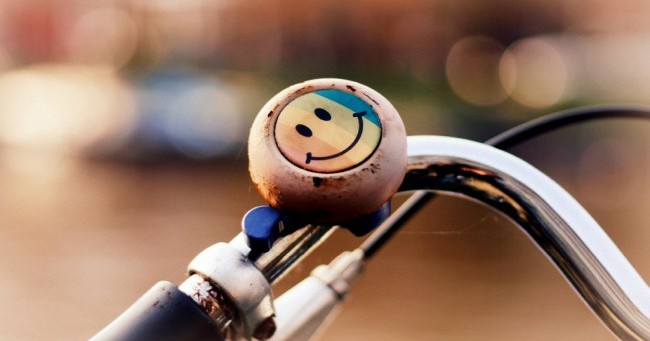 Click here to read our Parents Guide to Teaching Mindfulness to Children with Anxiety
A ringing bell can mean dinner time, school time or time for some peaceful mindfulness meditation. We outlined how sounds can play a big role in your anxious child's mindfulness and meditation, and one of those sounds is definitely a bell.
Why a Bell
Mindfulness is all about awareness, with your child becoming more aware of the sights, sounds and movements around him. One effective way to give sound center stage is with a bell. Using a bell reinforces attentive listening, both to the bell as well as the apparent silence after the bell sound has stopped resonating.
How to Pick One
Steer clear of chintzy jingle bells or other tinny sounds. And you don't want a bell that clangs, jangles or is otherwise annoying. The point of the bell is to signify a time to quiet down, relax and clear your mind, and the sound it produces should be equally soothing and calming.
A traditional bell is fine, provided it has a warm and friendly tone. This would probably kick a cow bell out of the lineup. Several options that are widely used in mindfulness and meditation are also available to calm and soothe you and your anxious child's mind.
Singing bowl: Yes, we know. The name alone signifies the singing bowl is not technically a bell. But it does ring and it can sound very soothing, depending on the size and materials of the bowl you choose. They can be small or giant, and typically consist of a metal bowl with a wooden mallet that you tap on the bowl's rim to produce a sweet or deep resonance.
Small gong: Gongs are too much fun in general, and they are known for their ability to resonate. Large ones are going to be loud, so a more feasible choice for indoor mindfulness practice is a smaller gong on a stand that can nestle nicely in your anxious child's mindfulness sanctuary.
Meditation bell: Many bells are designed to enhance meditation and even more may be called meditation bells just to catch your eye. The variations are pretty much endless, ranging from jewel-encrusted bell-shaped bells to metal one-tone cylinders that again use a mallet.
Your biggest concern with any of the bell choices is to find a tone that makes you and your anxious child feel good, no matter what the bell, bowl or gong may be labeled.
How to Use It
Start the same way you usually begin your anxious child's mindfulness practice with a comfortable seat and deep breathing techniques. Once your child has quieted his mind, ring the bell and listen.
Tell your kid to really, really listen to the bell tone and explore the sound. Inform her in advance to raise her hand when the bell sound stops. Then tell him to keep on listening for other sounds that may be faint but still surround him. After several minutes, discuss the sounds heard, their distance and location. Such a listening practice not only can enhance mindfulness on the cushion as well as off, but it can double as a way to help your kid drift off to sleep at night.
SOURCES: